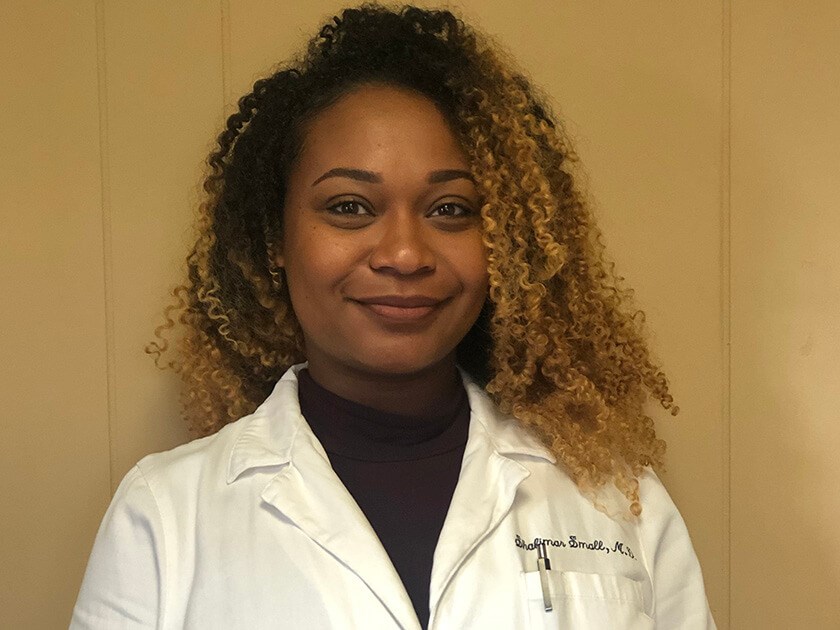 Dr. Shalimar Small is a skilled ophthalmologist who specializes in the diagnosis and treatment of ocular diseases at Baton Rouge Eye Physicians in Baton Rouge, LA. She completed her undergraduate education at Washington University in St. Louis, MO and her graduate education at the University of Illinois College of Medicine in Peoria, IL. From there, she served her residency in internal medicine at UIC and her residency in ophthalmology at Louisiana State University School of Medicine in New Orleans, LA.
Professional Affiliations
Dr. Small is affiliated with the following organizations:
National Medical Association
American Medical Association
American Association of Ophthalmology
New Orleans Academy of Ophthalmology
Reviews
"Dr. Small, the opthamologist who saw me and the entire staff were very polite, thorough and knowledgeable. She made excellent suggestions as to how to proceed with my case. I couldn't hope for a better eyecare establishment!"
R.S.
Google
"Dr Small was fantastic, very professional I'm looking forward to seeing her continuously for years to come"
C.C.
Google
"Dr. Small thanks a million for taking your time with my mom.. If I could tell anyone who maybe having eye issues I recommend Dr. Small Local Baton Rouge Area.. Happy Holidays Baton Rouge Eye Physician Clinic ...My mom is now on a road to recovery thanks A Bunch..."
C.W.
Google
"Dr. Small did an excellent job on explaining what she was doing as she conducted my eye exam. She was able to articulate any questions that I asked."
T.B.
Google
"Dr. Small is an excellent physician. She took care of my issues promptly and professionally. The office staff was friendly and courteous. My appointment was right on time."
L.P.
Google