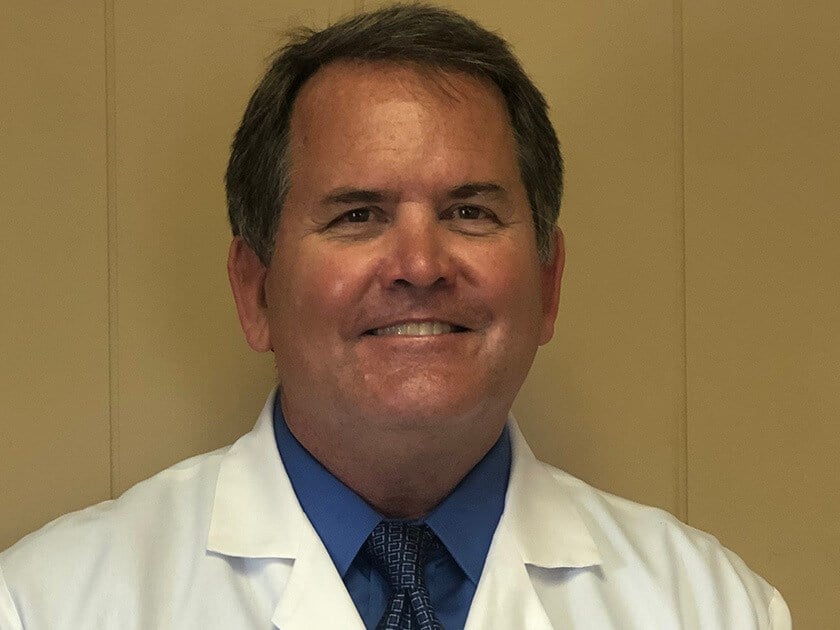 Dr. Donald Peavy is a seasoned ophthalmologist who specializes in surgical procedures for the eyes at Baton Rouge Eye Physicians in Baton Rouge, LA. He is board certified in ophthalmology by the American Academy of Ophthalmology and is a clinical instructor at Louisiana State University. Dr. Peavy graduated from Louisiana State University School of Medicine in New Orleans, LA and served his residency in ophthalmology at the Ochsner Medical Center in New Orleans, LA.
Professional Affiliations
Dr. Peavy is a member of the following societies:
The American Academy of Ophthalmology
The New Orleans Academy Ophthalmology
The Baton Rouge Ophthalmology Society
Reviews
"Dr. Peavy and his staff are the best! I have been his patient for 27 years."
J.A.
Google
"Five Stars - Excellent doctor!"
Anonymous
Vitals
"Patient for 5 yrs - He is a very wonderfully kind but honest dr. I was affraid I would be blind and he has done everything to help I think he is wonderful"
Anonymous
Vitals
"I've been Dr. Peavy's patient for many years and I hope he doesn't retire until I do. He and his staff have always provided excellent care. Highly recommend!"
K.K.
Healthgrades
"Dr. Peavy treats my 80 year old mother. He is so incredibly patient and respectful with elderly patients. Many doctors sidestep older patients and focus on the younger person in the room in order to get information more quickly. He engages and includes her in all discussions and focuses on her. His bedside manner and sense of humor always make her feel so comfortable. He is also an excellent surgeon. I highly recommend him."
D.E.
Healthgrades
Related Posts